Join the ACLU-WV staff, board and friends for an evening of civil rights and celebration!

*Please note this event has been rescheduled to March 19 due to the COVID-19 pandemic.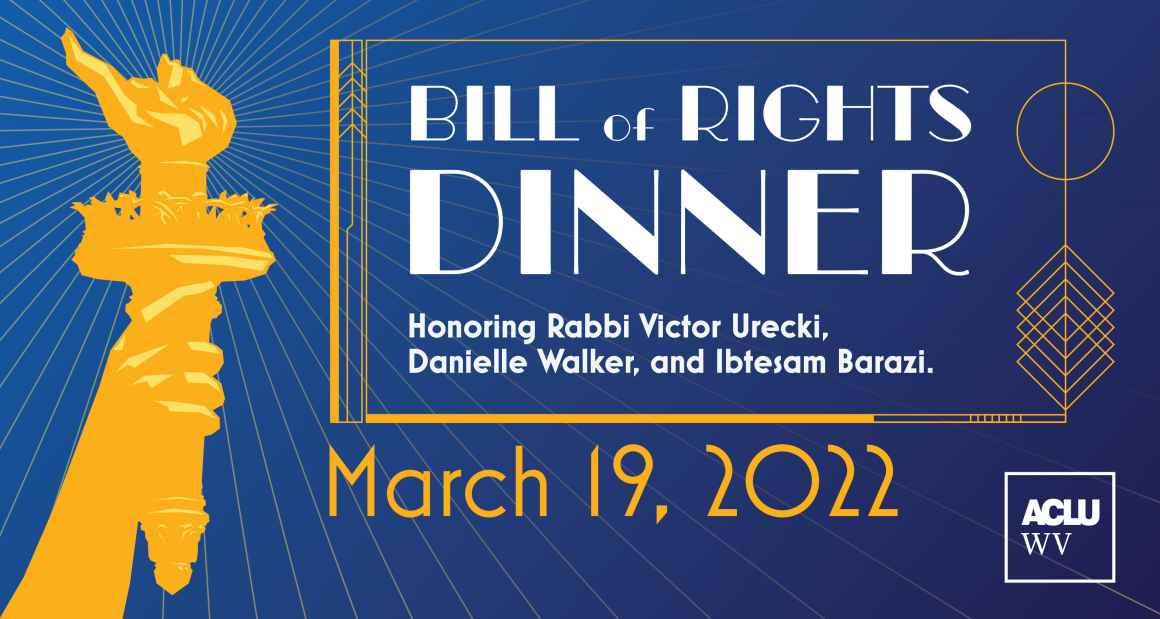 We hope you can be a part of our Bill of Rights Bash fundraiser this year as we celebrate the work of the ACLU of West Virginia, honor giants in the civil liberties community, and look forward to the challenges ahead.
Three outstanding West Virginians will also be honored at this event: Rabbi Victor Urecki and Ibtesam Barazi, known to us as the God Squad, will receive the Syd Bell Memorial Award for their service to ACLU-WV, and Delegate Danielle Walker will receive the Roger Baldwin Award for her service to our state.
Interested in being a sponsor?  View sponsorship options and descriptions here, and contact Rose Winland at rwinland@acluwv.org with questions.
We are looking forward to seeing you at the Bill of Rights Bash!